Mike Colletta to my understanding was responsible for the modification of the RS 12-469 digital radio. Although the mod was simple it has opened a whole new world of possibilities. One of those possibilities was the arrangement he put together using three 12-469's, a four channel mixer, and a microphone. He plugged those into a laptop running Audacity, which provided the whitenoise and a recording program.

I have duplicated that arrangement but added my own little twist to it. Instead of using a typical microphone to record my voice I use an optical microphone of my own design. The mixer also feeds into my laptop but instead of Audacity I use DC6 Live with Soundsoap2.

I was happily surprised when I turned the equipment on, applied the software to the signal and received audible speech right off the bat. The fact that I got speech didn't surprise me rather than the equipment working as well as it did.

Anyways, here are a few samples of what I have received.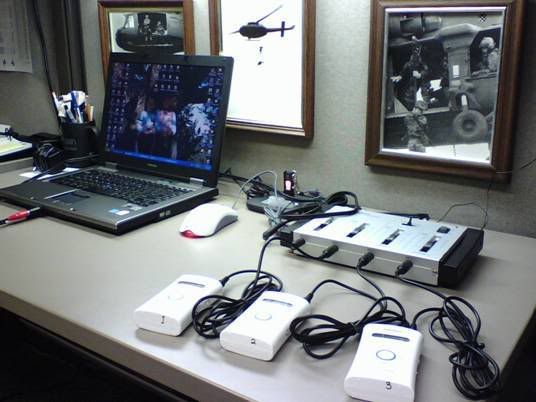 Attachment: 120707RS12_469_Record1_Iamoldandlonely.mp3 (Downloaded 1245 times)
Last edited on Dec 11th, 2007 07:00 AM by fratka